Are you planning a party in Yeovil? Looking for some of the best caterers in town? Look no further than Hog Roast Yeovil. Not only will you get some of the tastiest food around by hiring us, but you'll get top class service too.
At Hog Roast Yeovil, we don't just specialise in cooking up the most delicious and succulent hog roasts and other roasted meats, but we offer a range of catering options to suit all tastes and budgets, and even vegetarians too! All our produce and ingredients are locally sourced so you can be sure that, whichever of our menus you choose, you'll be getting top quality, fresh food for your special celebration.
Top class caterers in Yeovil for private and corporate parties of all sizes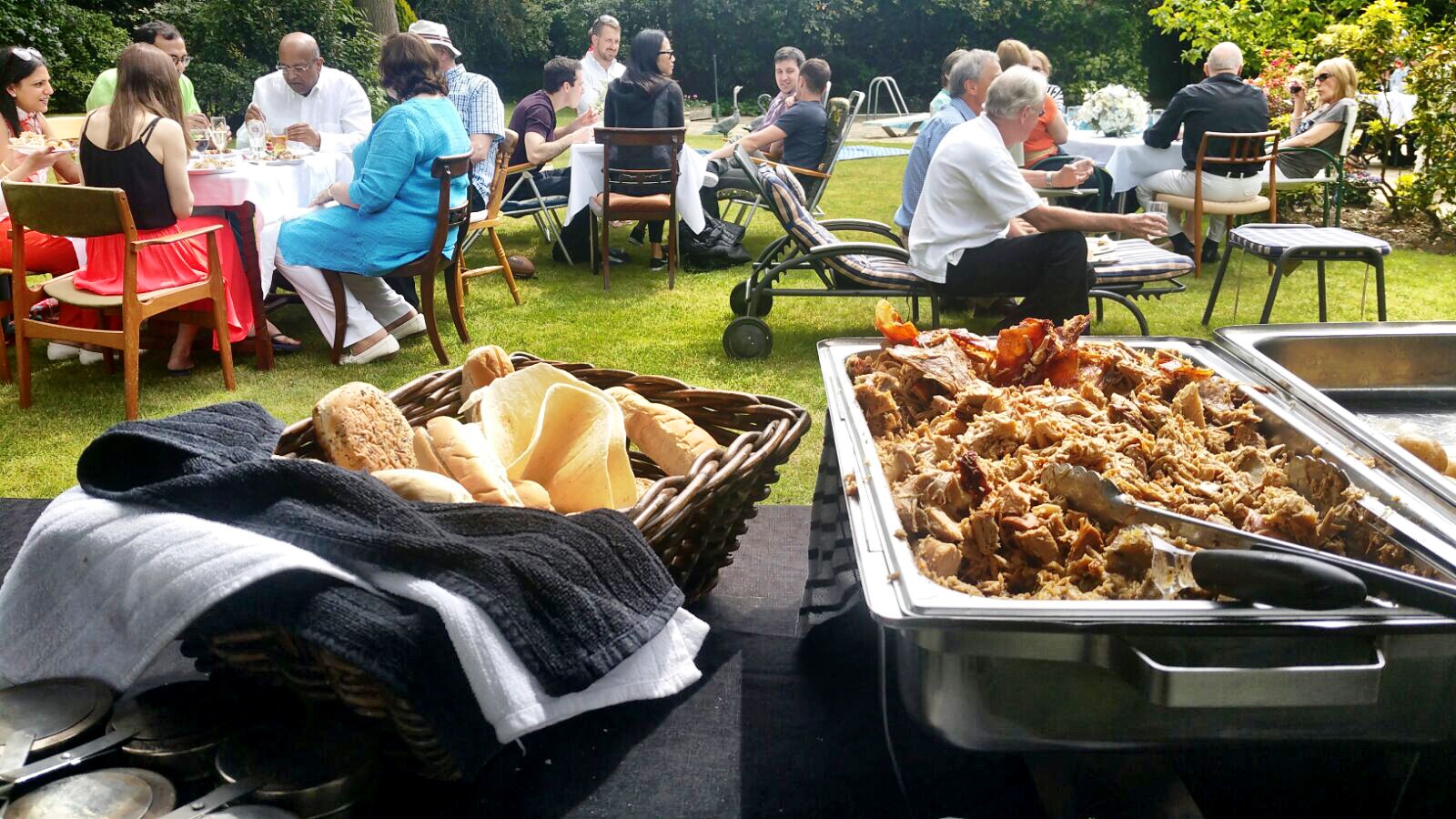 Whether you're planning the party to end all parties or something a little more restrained; whether you're entertaining 10 or 100 (or even 1,000), our caterers will be on hand to cook up a delicious feast for you and your guests. From our ever-popular pork in a roll to more adventurous and formal menus, we have everything you need to make sure that your celebratory food goes down a storm. Our friendly and professional staff will be on hand throughout the proceedings to make sure everything goes as planned, and they'll even clear up afterwards.
Today, hog roasts still taste immense when enjoyed with a tipple of your choice at a special celebration, but we also like to offer you a range of tasty ways to enjoy your meal. We can provide a range of menus including serving the slowly roasted meat on freshly baked bread rolls with lashings of sauces and condiments of your choice. Or alternatively, enjoy a real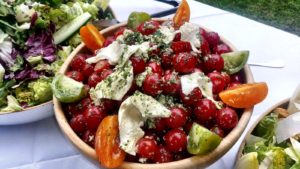 feast composed of mouth-watering side dishes such as our crispy jacket potato wedges, freshly prepared sides and expertly prepared vegetables. Simple yet innovative and delicious!! The next time you are hosting an event in Yeovil look no further than Hog Roast Yeovil!
Why Choose Hog Roast Yeovil?
If you are looking for somewhere to visit that has a fine combination of old English town buildings, historical inks and impressive surrounding scenery, then look no further than the town of Yeovil. Located in the beautiful South Somerset area, Yeovil was first founded all the way back in Medieval times, leaving behind many iconic buildings and monuments for visitors to admire today.
Yeovil is located in a delightful part of the country with great links to the nearby cities of Dorchester and Bristol. Although historically most of the Somerset County is famed for it's role in the wool industry, the brilliant and unique Yeovil was renowned for it's glove making factories. Today the town is one with a rising engineering industry and is one of the largest employers in the town. With all this talk of hard work, I've certainly built up quite an appetite!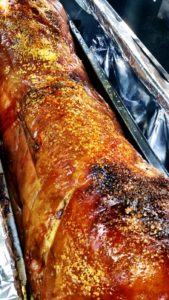 Thankfully, it just so happens that here at Hog Roast Yeovil we are an excellent and skilful team who know just how to curb an appetite with one of Yeovil's finest available foods; the magnificent, impressive, and fit for a king hog roast! This traditional culinary method dates back hundreds of years, but our fantastic Yeovil team have surely propelled it into the 21st century. Traditionally, a spit roast would be enjoyed in some of the most impressive, grand castle halls around the world, eaten by candle light and downed with a good glug of beer!
Fancy learning the art of hog roasting? Hire a hog roast machine in Yeovil
While Hog Roast Yeovil are renowned for providing the best hog roasts in Yeovil, if you'd like to try to recreate one of our juicy and succulent hog roasts, we're here to help you. We offer hog roast machines to hire in Yeovil, plus we'll even tell you the secrets of cooking the perfect hog roast. Our team will deliver one or more of our machines to your venue, complete with gas and instructions. We'll help you to set-up, and then come and collect and clean the machine afterwards. If you'd like to know more, give us a call and we'll be happy to help.